Now is the right time to get a TV Box
The way we consume entertainment has changed.
If you don't like what's on TV, you don't have to just sit on your couch and grit your way through it. Thanks to the emergence of streaming platforms and various other forms of online-based entertainment, you no longer have to settle for what the major broadcasters are offering.
Honestly, the only real downside to watching online is that you often have to settle for the smaller screens offered by either your tablet or smartphone.
There is a solution to that minor problem though, and it involves getting a TV Box for your home.
What Is a TV Box?
In an effort to give Aussies more control over their entertainment options, TV Box Australia is offering different kinds of devices that are designed to easily connect to the telly.
Once you receive your device, you can quickly connect it to your TV and Wi-Fi and then proceed to enjoy your favourite shows and apps. Essentially, what this device does is effectively turn your more conventional telly into a smart TV.
Not everyone can afford a smart TV, so instead of splurging on one, the folks from TV Box Australia are offering a different way for people to continue consuming the online-based content they like in a manner that still takes full advantage of the equipment they have at home.
You no longer have to bust your budget just to get a smart TV because this high-tech box will provide you with all the functionalities you need.
If you simply want to continue enjoying your favourite shows and movies via your preferred streaming platforms, you will be able to easily do so. There's no need to worry about video quality as well. As long as your Wi-Fi and TV are up to it, you can stream your favourite programs and videos in 4K if you want to.
This box is equipped with a quad-core 64-bit processor that allows for faster streaming while the 8GB flash memory controller ensures that your content will not suddenly be lost while you're using this device.  Read more about what a TV Box is here.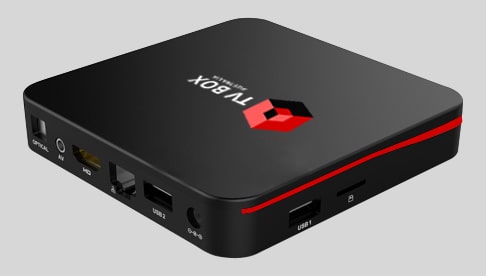 What Media Can You Enjoy Using This Device?
Admittedly, your "favourite shows and apps" is a pretty vague phrase, so let's clear things up right now.
For those who are focused more on just keeping up with their favourite programs or watching a few movies during the weekends, this device can provide you with access to the best-known streaming apps.
Netflix is arguably the top streaming platform available right now and you can gain access to it with the help of this device. You have other options available at your fingertips. If you want to try out different platforms using your device, you can go ahead and check out Stan and Fetch TV.
Australians who are looking to catch up on TV they've been missing due to their busy schedules can use 7Plus, 9Now, ABC iView, TenPlay, and SBS on Demand.
Sports fans won't feel left out if they decide to get this entertainment hub for their home.
Fans who can't get enough of the rugged action that can be offered only by Australian rules football can keep up with the league by using the AFL Live app. If you're not into the AFL, you still have other sporting options to choose from. The best of cricket is presented to you by Cricket Australia Live and you can also follow rugby more closely with the help of the NRL app.
Meanwhile, the Optus Sport app brings you closer to the Champions League and the Premier League even while you're relaxing in your living room.
Your kids can also enjoy quality viewing time using this Android TV Box. To ensure that your kids have access to only the best in family-friendly content, tune them in to either ABC ME or YouTube Kids.
Along with all those options, you are also getting YouTube and Google Play Movies together with this home entertainment device.
To make enjoying those varied types of content easier, you are also granted access to the Kodi Media Player. That's right. You're getting a Kodi Box if you decide to purchase this piece of home entertainment equipment.  Thanks to Kodi, you can play all kinds of media formats using only this device. If you've always wondered about what it could be like to own a Kodi Box, you now have the chance to find that out for yourself.
What Other Entertainment Options Are Available?
You won't always be in the mood to watch movies and TV shows. In those scenarios, can you still count on this Android Box being able to entertain you?
Well, yes, you can bank on that.
If you're just looking to relax by listening to your favourite songs, you can turn to the included apps such as Google Play Music, Spotify, TuneIn Radio, and YouTube Music.
For the gamers out there, you can play through Episode 1 of "Minecraft Story Mode" that is bundled together with this device for free.
You are also given access to your complete Android gaming library. The mobile gaming landscape has changed dramatically in recent years. You don't have to settle for just small puzzle games and tower defence titles. These days, some truly impressive first-person shooters, turn-based RPGs, and even ports of classic console games are now available on mobile. Thanks to this device, you can enjoy those games on your TV.
Also, you can check in to Facebook, Pinterest, Twitter, and browse online via Google Chrome if you opt to purchase this all-in-one entertainment centre for your home.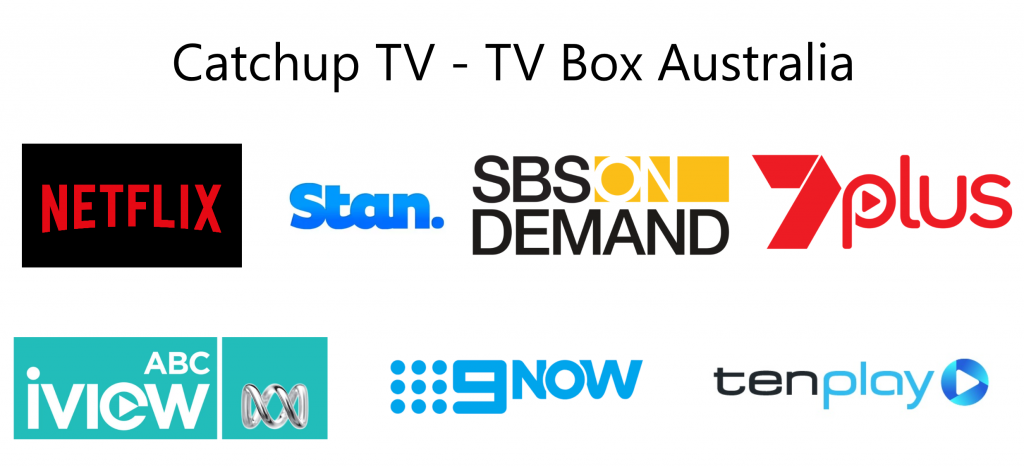 What Else Do I Need to Know About the Android TV Box?
Devices like this receive regular updates from their manufacturers. Those updates do a lot, ranging from improving the overall performance of the device to getting rid of some bugs. Some updates may even introduce new features.
The point is that if you like the Android Box as it is right now, there's a good chance that you will love it even more after it's significantly improved by future updates.
For the longest time, viewers had no control over what they could enjoy on TV as channels and cable providers held all the power. That no longer needs to be the case thanks to the emergence of the Android TV Box.