Netflix On Android TV Box
The Best Android TV Box Online is truly one of the best ways to watch all the TV shows and movies you like. Aside from this, the device comes with a range of pre-installed, plug-and-play apps. This helps ensure you are able to start your entertainment the minute you plug in the device.
All of these apps are designed specifically for the Australian market, which means you don't have to worry about missing out on any of your favorite shows, news, sports or any other channel. Since the TV Box runs on an Android OS, you can install any applications that are available via the Google Play Store.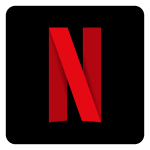 The Popularity of Netflix
Netflix is unarguably one of the leading video streaming services in the world. Of the 117.6 million subscribers that Netflix boasts of worldwide, 10 million are in Australia. This goes to show exactly how popular the service is here. Most people tend to watch Netflix on their smartphones, other mobile devices or even their computers.
But now, with our Android TV Box you can easily access all of your favorite shows and movies on Netflix on your HD TV as well. The Android TV box turns your HD TV into a smart TV and you can download any apps via the Google Play Store and create a unique entertainment experience for yourself.
Getting back to Netflix- it is a very popular streaming service in Australia, and getting Netflix on your Android TV box is a breeze.
How Netflix Works On TV Box
Our box comes preinstalled with Netflix, so as long as you have a Netflix account and an active subscription, you will be able to watch shows and movies via the TV box.
Here is a quick guide on how you can install Netflix on your TV Box Australia and get streaming within no time.
These Are The Steps To Follow:
The Netflix app will already be downloaded & installed on your device.
Open up the Netflix application on your TV Box Australia.
Launch Netflix and then log in to your registered Netflix account to start streaming.
As you can see, its super simple to start using Netflix on your new TV Box Australia. If at any point you feel that the app isn't working, simply uninstall it and reinstall it and it should start functioning as before.
For an immersive experience on your HD TV screen, the TV Box Australia  is what you need. Feel free to browse our website and see what this wonderful piece of technology is all about. For any more information, feel free to send us queries via this Contact Us form today.