Kodi Box Australia
Get The Best of Entertainment Through Original Kodi
Firstly TV Box Australia is a completely legal product and we only include a legal version of Kodi for your piece of mind. You can buy from us knowing that your are buying a legitimate product.  Kodi has been in the news many times in the recent months and rarely in a positive way. Many entertainment platforms and channels have protested against this software program and TV boxes with full-loaded Kodi. Authorities found that sellers included a number of add-ons in "fully loaded" Kodi boxes that allowed users to stream content for free illegally.
This led to bans and even arrests in some cases. Sellers with "fully loaded" Kodi boxes were fined and reprimanded for violating copyright laws all over Europe and the U.S. Streaming and consuming content without paying for it is illegal, but is the Kodi box itself illegal?
TV Box Offer – 30% OFF! Sale ends soon!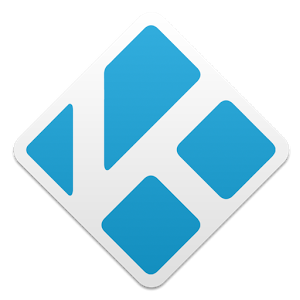 A Kodi box is a TV box with pre-loaded Kodi software. This software provides a media centre platform for people who want to watch online content through their TV. They just need to plug the Kodi box into their TV, connect it to the internet, and then enjoy the content.
There's no need for cable connections or expensive satellite cable fees. You can just play regular Netflix, Hulu, HBO, etc. to get all the content you want. If you're paying for the content and watching it through proper channels, Kodi is legal and convenient.
Official Kodi comes with a few legal and helpful add-ons. The company has paired up with Netflix, Hulu, and other such legal streaming services to provide the best entertainment options to users. You will find Amazon Prime Video, Google Play, YouTube, and other such legal and familiar apps pre-loaded on an original TV box.  That's why this device is so popular. It allows consumers to watch the content they see on their mobile phones or laptops on the TV.
Third-Party Add-Ons Are The Problem
Kodi is an open-source program so people can modify the code before installing it on their TV boxes. These companies often add third-party add-ons that don't just include legal streaming options but also illegal ones.
Kodi is illegal only if it comes with illegal third-part add-ons. Companies that advertise "fully loaded" Kodi boxes have added unauthorized software programs to make their product more attractive. Unofficial third-party add-ons can have malware and viruses. They pose a great risk to your device. Kodi takes no responsibility for third-party programs and doesn't support them.
TV Box Australia Is Completely Legal
We want our customers to enjoy the flexibility offered by TV boxes without crossing any legal lines. Our TV box has legal add-ons and approved programs. There are no fully-loaded features in it. You can stream content on well-established platforms like Netflix as soon as the box is plugged in. There's no need to add any kind of software to it.
This doesn't just make streaming legal, but also improves your security. All apps on our TV box are approved and recognized by Kodi. Our TV boxes aren't "fully loaded" and there are no unsafe add-ons that might compromise your viewing experience.
If you're looking for a reliable and legal Kodi TV box, just contact us at TV Box Australia today!
Available, get it now online!
Buy online through our secure shopping cart today!